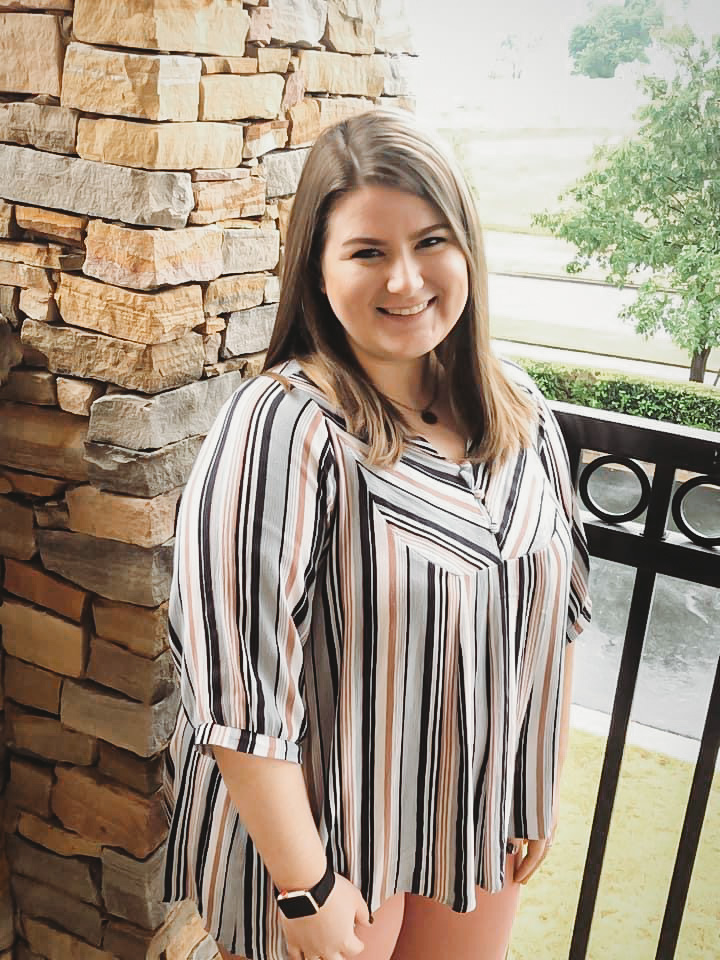 Anna Grace Robitaille has been an Accounting Analyst for LemonBrew Technologies since August 2020. Supporting all of the LemonBrew verticals, she is responsible for managing and running all company payrolls, paying invoices, and reconciling company accounts, as well as assisting the Controller with other financial and accounting projects. Obviously, she stays busy, but is thankful for the great team she has backing her up. Since she is responsible for ensuring we all get paid on time, I know you'll be happy to hear that the three words Anna Grace uses to describe herself are organized, punctual, and honest. Whew!
When asked what she enjoys most about working at LemonBrew, Anna Grace enthusiastically says she loves the people she works with! She has grown very close with some coworkers that are becoming life-long friends. Her favorite Lemonism is The Juice is Worth the Squeeze. She learned a valuable lesson in high school that has stuck with her. While playing softball and volleyball, if anyone on the team cut corners, they had to run extra. Now when faced with anything tedious or difficult, she reminds herself that no task lasts forever and states, "100% of the time, you won't regret taking that extra step."
The best career advice Anna Grace has received is that life is too short to be unhappy. If you are miserable because of your job or career path it is never too late to try something different, learn a new skill, or ask for more responsibilities. Her advice to new BrewCrew members is simply "talk to people." As an introvert, Anna Grace understands how intimidating a new job can be when you do not know anyone, but she is genuine when she says, "the BrewCrew and MintSquad have the most welcoming team members, and we want to get to know you!"
Anna Grace's greatest accomplishment so far in life has been moving away from her hometown. After she graduated from college in 2020, she packed all of her things in a U-Haul and moved from Central Alabama to Charlotte. This experience has helped her grow into an independent woman, and she has learned so much about herself. That's pretty gutsy for a self-described introvert, and we're so glad she chose both Charlotte and LemonBrew! Just in case you were considering such a move yourself, Anna Grace has even provided us a review: "10/10 recommend moving away and into a place where you have a new opportunity to become whoever you want to be."  
Next up for consideration in Anna Grace's second career as a lifestyle reviewer is her current favorite lunch spot, Burger 21. What's that you say, Anna Grace doesn't like burgers and doesn't eat meat, but loves a burger restaurant? Surprise! She orders the Impossible burger with fries and a root beer. I had lunch here with Anna Grace the last time I visited Charlotte and can confirm the beef burger is also delicious, and they have gluten free buns and fries. Thanks to Lisa DeFranco from both of us for the recommendation!
In her free time, Anna Grace is usually being the coolest aunt ever to her adorable 2 year old niece, Cassie. We've learned a lot about Anna Grace, but there's one more thing I bet you didn't know… She has a Sphynx named Chloe. That's a hairless cat y'all, and she has the cutest little grumpy face I've ever seen.