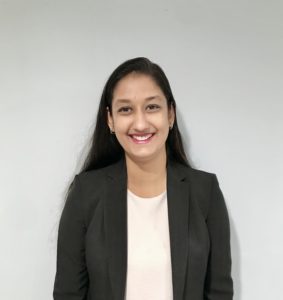 Tell us a little more about your role and what a "day in the life" looks like. 
On my average day of work, I start the day with coffee and checking my emails. This way I can reply to clients/Lenders and get everything organized at the start of the day. I then look over my to-do list and get started on the files that are time sensitive. I spend most of my day following up with clients to obtain outstanding documents and give status updates. 
What do you enjoy most about your job and/or working at LemonBrew?
The thing I love most about my job is the people I work with. LemonBrew has people with great energy and good attitudes. It is refreshing to be part of a team that works harmoniously towards the same goal. Our management team also encourages us to come forward with ideas.
What is your favorite Lemonism, and how do you apply it in your daily life? 
My favorite Lemonism is "Lemonade is More Than Just Sugar & Water". I always dig deep in critical situations and get loans to closing status.
What would you consider to be one of your greatest accomplishments?
My greatest accomplishment was purchasing my own house within the first 4 years of moving to the United States.  
What is the best career advice you have received or career lesson you have learned so far? 
The best career advice I have received is, "you're never done learning."
What advice would you give to a new BrewCrew team member? 
My advice to new BrewCrew team members would be to take a deep breath and understand your priorities.
What three words would you use to describe yourself? 
Enthusiastic, Hardworking, and Detail Oriented.
What is your favorite "go-to" lunch spot? What do you like to order there?
My favorite lunch spot is Panera bread. I usually order vegetable panini from there.
What do you like to do in your free time?
My favorite thing to do in my free time is to spend time with my husband and my son.
What is a fun fact about you that most people don't know? 
A fun fact about me is that I am a big Criminal Minds fan.