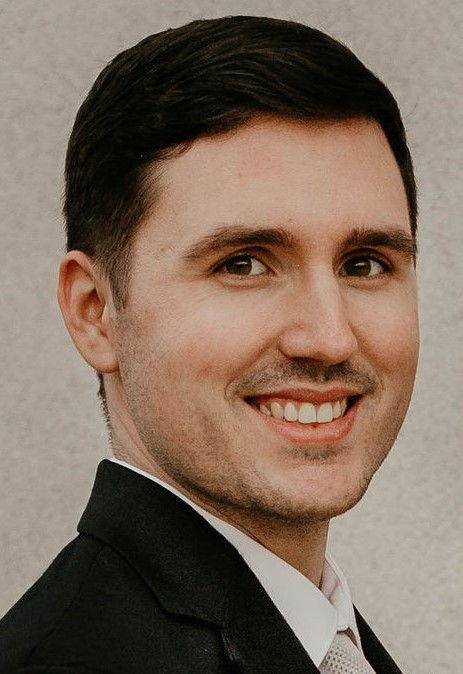 Jordan Lay started with LemonBrew Lending as a Business Process Analyst and is now a Senior Project Manager with LemonBrew Technologies celebrating his one-year anniversary with the company next month. A self-described diligent and loyal problem-solver, Jordan focuses on using technology to improve and automate many tasks that his teammates must accomplish each day. His role blends the business side of the house with the technology side of the house, working toward aligning innovation with the business climate.
A day in the life of Jordan touches many elements of LemonBrew, such as working with our Lending Operations and Sales teams to gauge where processes can be made better, keeping in touch with Abstract and Insurance team members to ensure all of the verticals are working in unison, and having conversations with third-party technology companies to see how they can help us further accelerate our business. His workday often sees him touching a little bit of everything within the ecosystem!
When asked what he enjoys most about working at LemonBrew, Jordan states that he enjoys being able to play a part in molding the direction of the company, and in designing the company's process flows. "It is very exciting to be part of new projects, whether they be building new features for team members or onboarding technology from new third-party partners. The innovative and creative spirit that I see across the LemonBrew team is energizing, and it encourages me to be the best team member I can be!"
The best career advice Jordan has received is, be open to change, but approach change with the right information. Change is inevitable, both within our jobs and within our personal lives, and we have to be willing to embrace new opportunities as they come up. That said, change needs to be made with a clear objective in mind, and it needs to be made after weighing all of the potential benefits and drawbacks. Change for the sake of change often leads to less-than-ideal outcomes, but an unwillingness to ever change guarantees that you'll never achieve your full potential.
Accordingly, Jordan's favorite Lemonism is Squeeze the Lemon. "The world, whether professionally or personally, is always changing. To stay successful, we may have to use our gifts and abilities in ways that we may not have been originally expecting. We will always encounter challenges, but the way that we overcome those challenges is to be creative with our talents and always be looking for new ways to use our strengths," he wisely observes. Jordan frequently applies this Lemonism at LemonBrew. Whether analyzing data to identify trends and opportunities, connecting with team members to get their perspectives and feedback, or simply diving into loans and talking with clients, he is always looking for areas where he can offer his skillset to benefit LemonBrew as a whole, even if that is outside his "official" job description.
Jordan's advice to new BrewCrew team members is, "always appreciate where you are and what good things come with it." Business will always fluctuate to some degree in this industry, but what makes LemonBrew special is how team members genuinely care about each other and don't let business get in the way of making and maintaining personal relationships. Having seen how bureaucracy and toxic culture can creep into the workings of larger companies, Jordan appreciates that at LemonBrew, we've done a good job of staying true to our culture and correcting ourselves if we ever start to drift away from that. We care about doing our jobs well, we care about the people who help us accomplish that, and we care about making our work as enjoyable and fun as we can!
Jordan cites getting through 2020 with everything that was going on throughout his life as one of his greatest accomplishments. Aside from the world-changing overall because of COVID, he juggled consistently working 55 hours a week, classes and coursework for his MBA, planning his wedding, and buying a house. By the end of the year, Jordan was still succeeding in his work, had gotten A's in all of his classes, bought a house, and married the best possible person, his wife Alisa. For Jordan, 2020 was very action-packed and hectic, but entirely worth it!
Jordan's favorite go-to lunch chef is Alisa! She is kind enough to prepare his lunches most days, and the food she makes is definitely the best around. When he is not munching on delicious home-cooked fare, his most common lunch spot is Panera. Whether it's a Chipotle Chicken flatbread on carb-heavy days, a Strawberry Poppy Seed or Asian Sesame salad on healthier days, or a bowl of Turkey Chili when the weather is colder, he is always satisfied when he eats there. 
In his free time, Jordan completely geeks out over mental challenges like trivia, puzzles, and escape rooms. He has been a fan of trivia competitions, crossword puzzles, brainteasers, and the like for his entire life, so you can often find him partaking in those types of activities. He also really enjoys cooking and baking since he loves food, and delights in being able to experiment with different flavor combinations. The end result can be a little hit-or-miss at times, but it's always an exciting adventure!
Jordan has told us a lot about himself, but he has just a couple more hidden gems to reveal. Back in the day, he competed in the National Spelling Bee in eighth grade and made it to the quarterfinals in Washington, D.C. He also made it to a second-round audition for College Jeopardy during his senior year of undergrad. To this day, he is still trying to get on Jeopardy or some other kind of trivia competition. We're rooting for you Jordan, and we'll all be watching when you make it on the show!